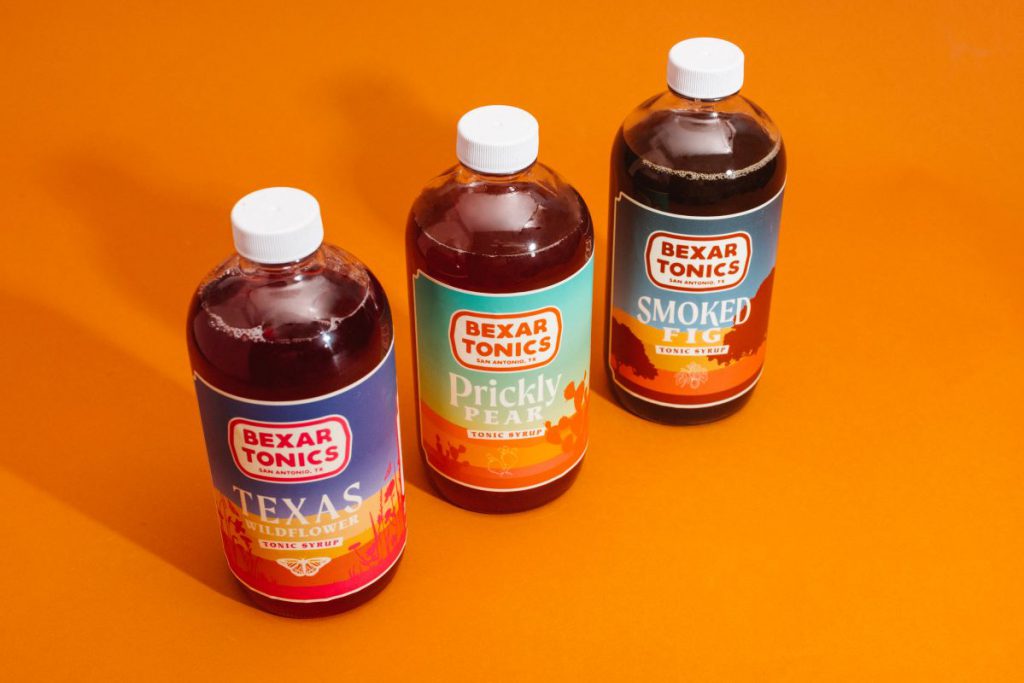 Bexar Tonics
Texas in a tonic.
The Tonics
---
---
---
Where to Find Us
---
Bexar Tonics are flavored tonic syrups created by San Antonio locals Matt McLaughlin and Maray McChesney. Crafted from locally-sourced seasonal ingredients, they are made the old-fashioned way using real cinchona bark.
Here is where to get it for your home bar, or out on the town:
On Tap
Second Pitch Beer Co.– The Dakota East Side Icehouse– Devil's River Distillery– Vista Brewing Company – The Point Park and Eat– Playland Pizza
Retail
Vista Brewing Company– The Farm Connection– Feliz Modern– Feliz Modern POP– Pearl
---
---
Treat your Eyes
---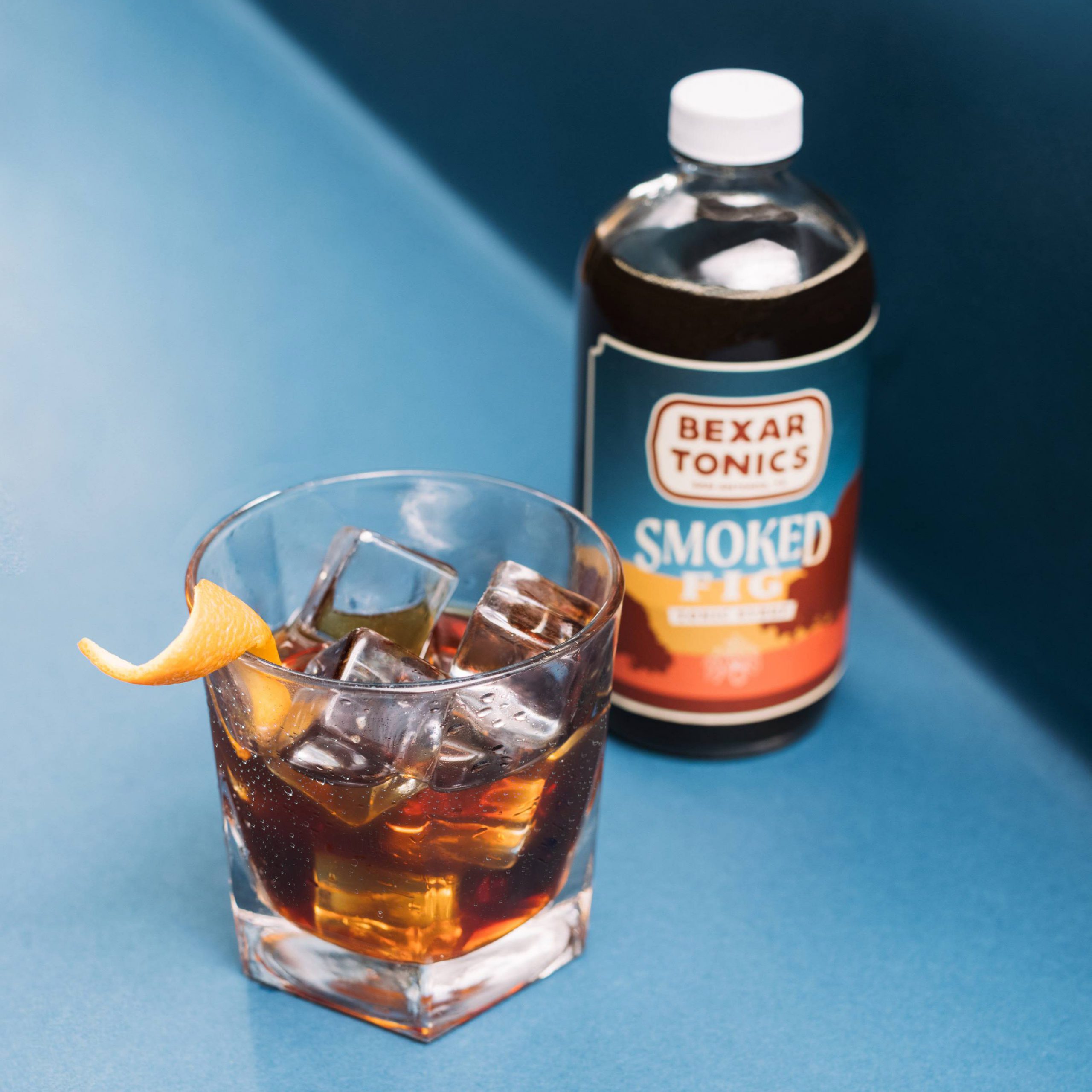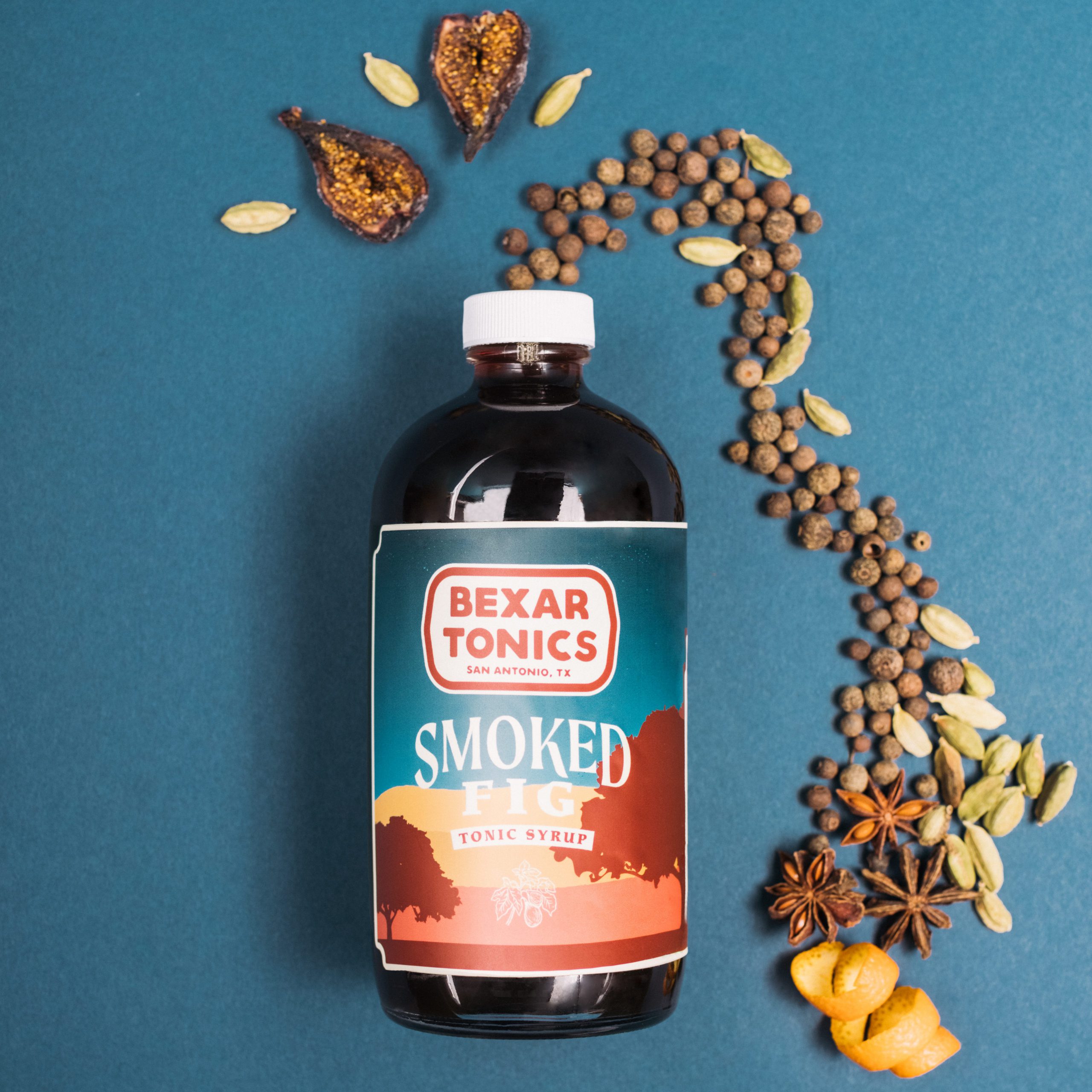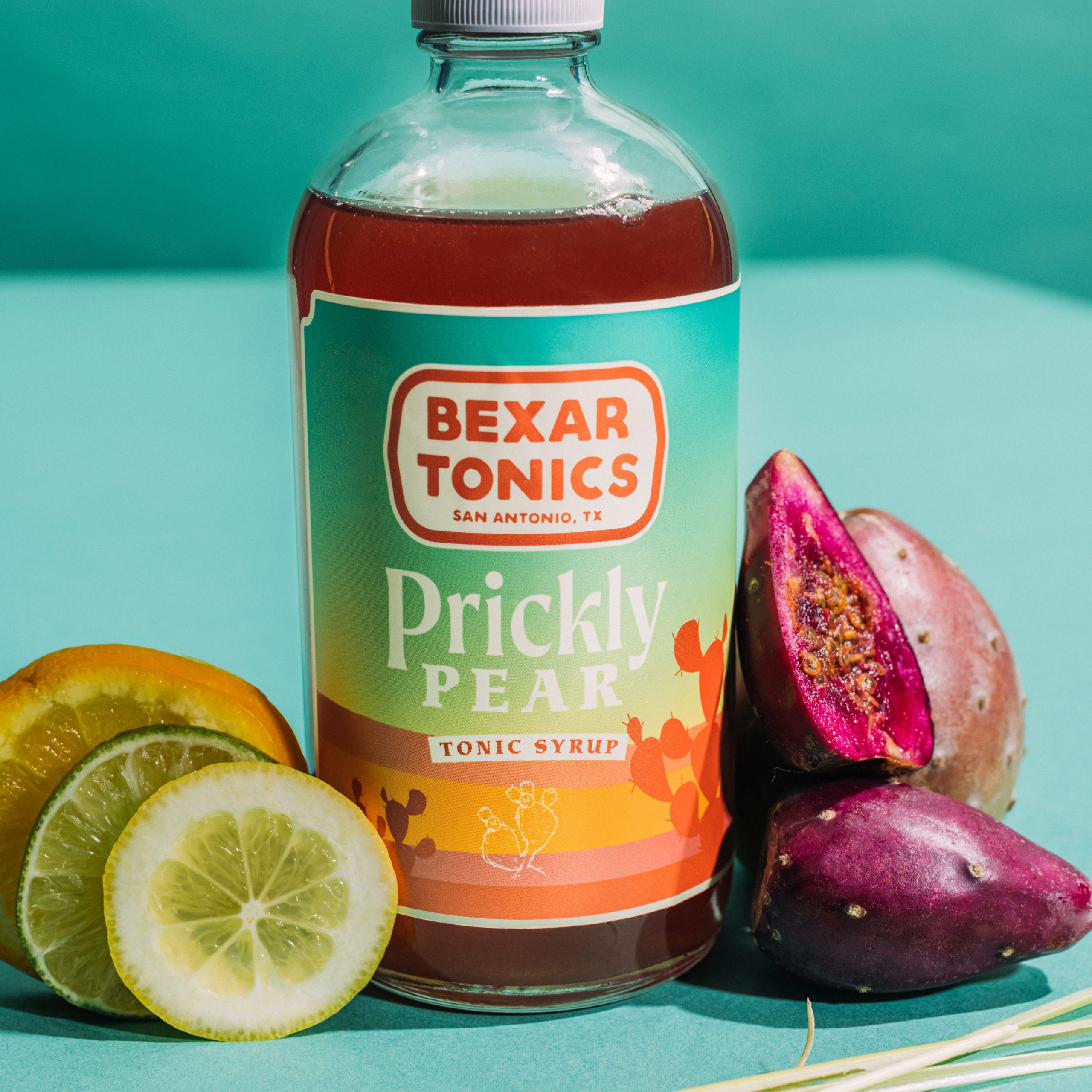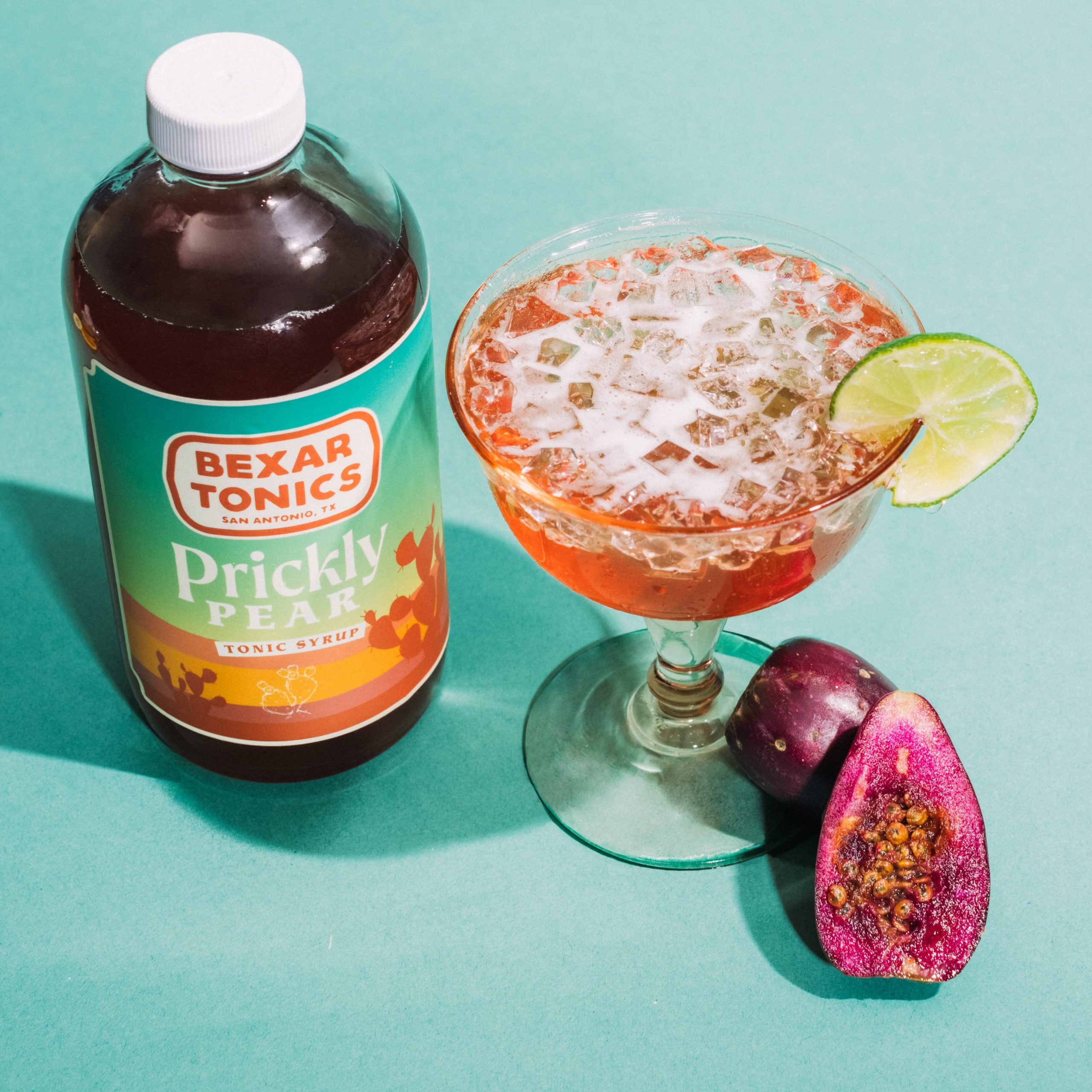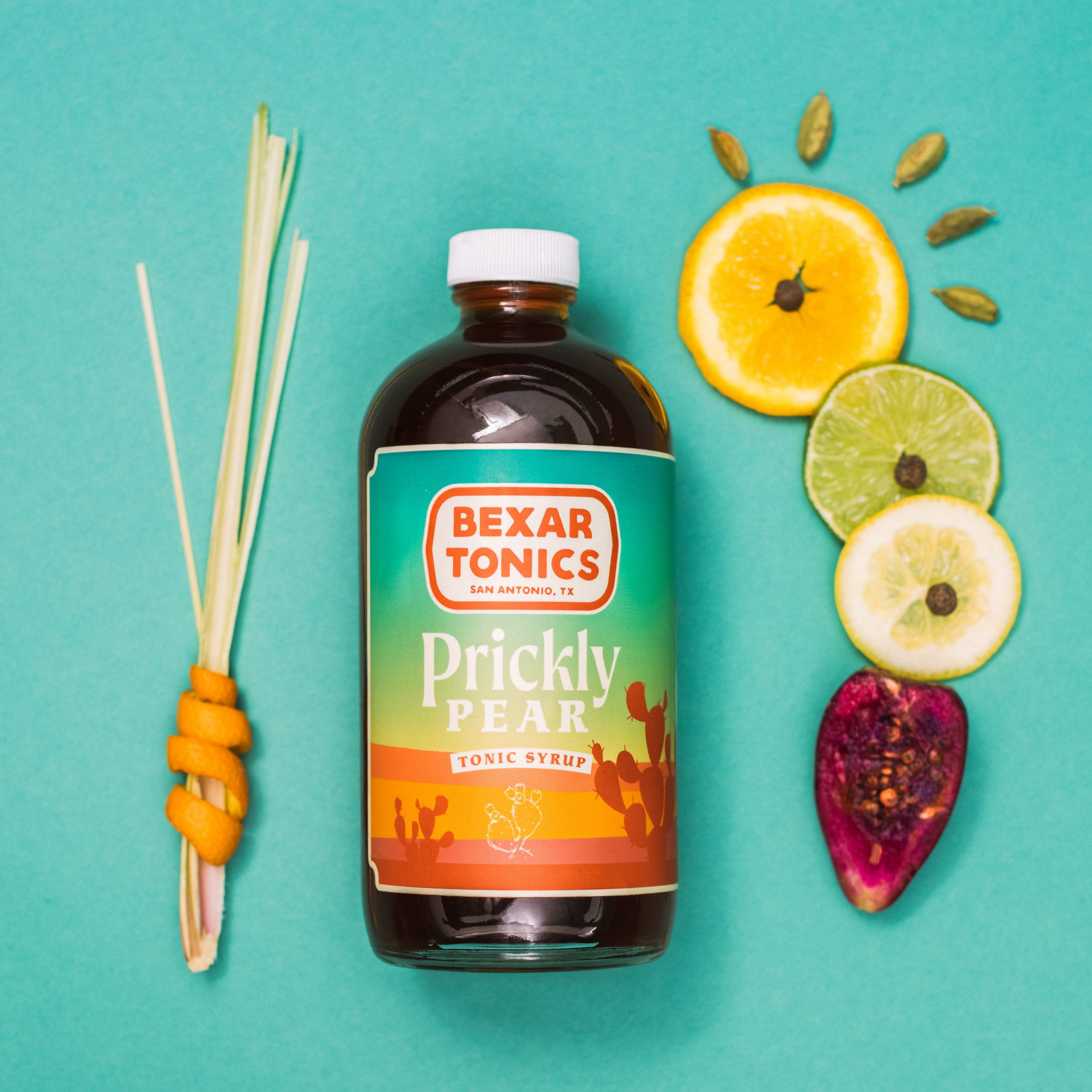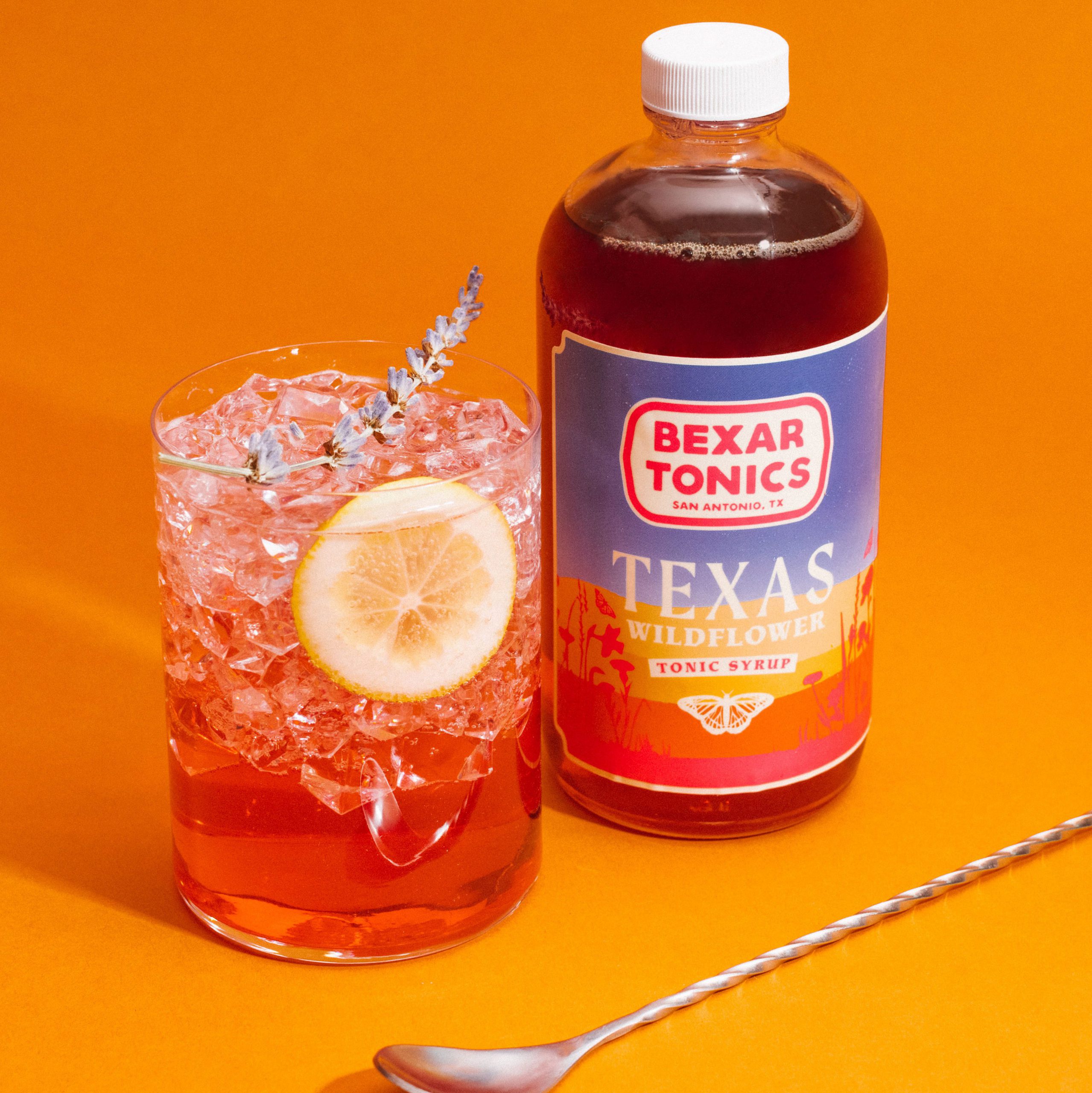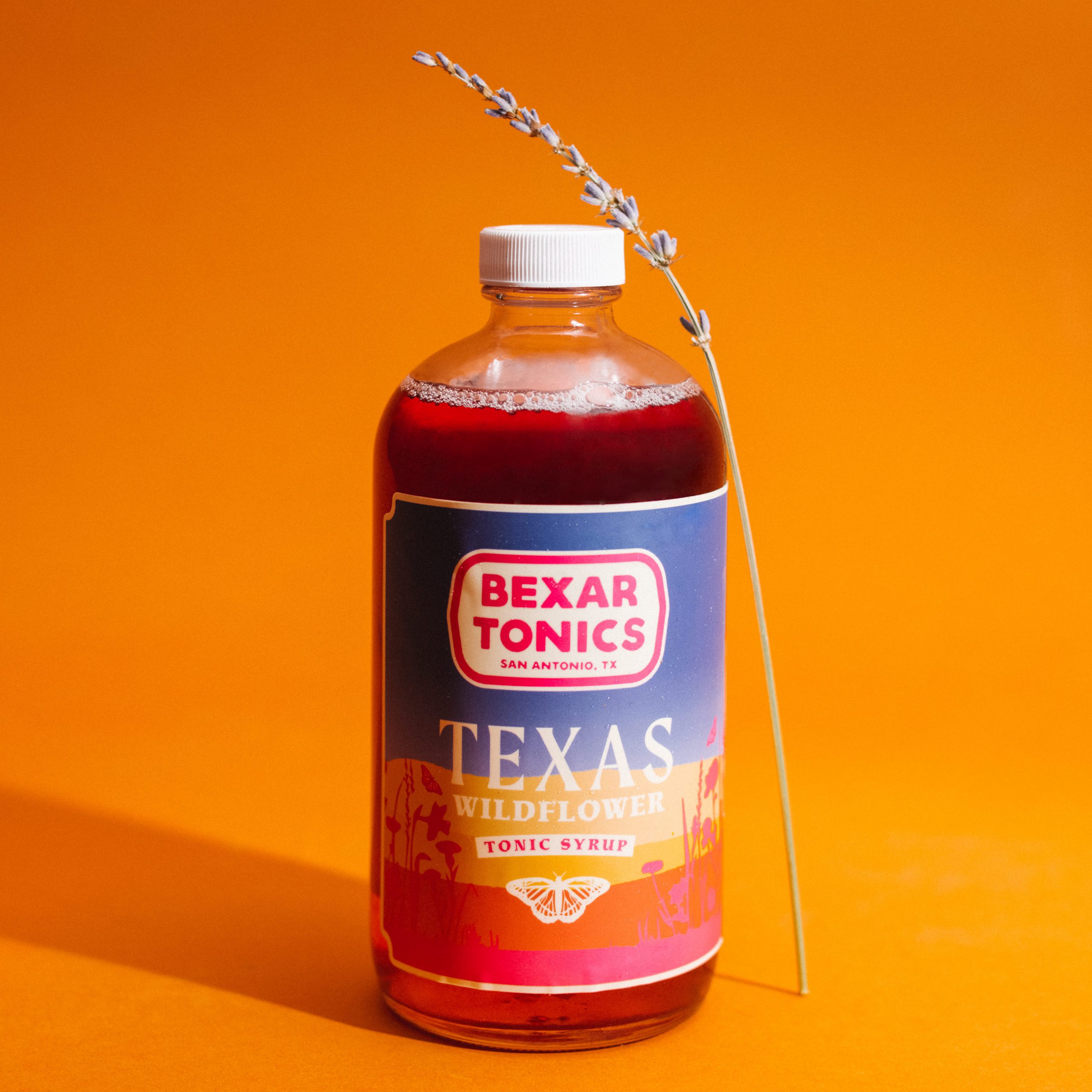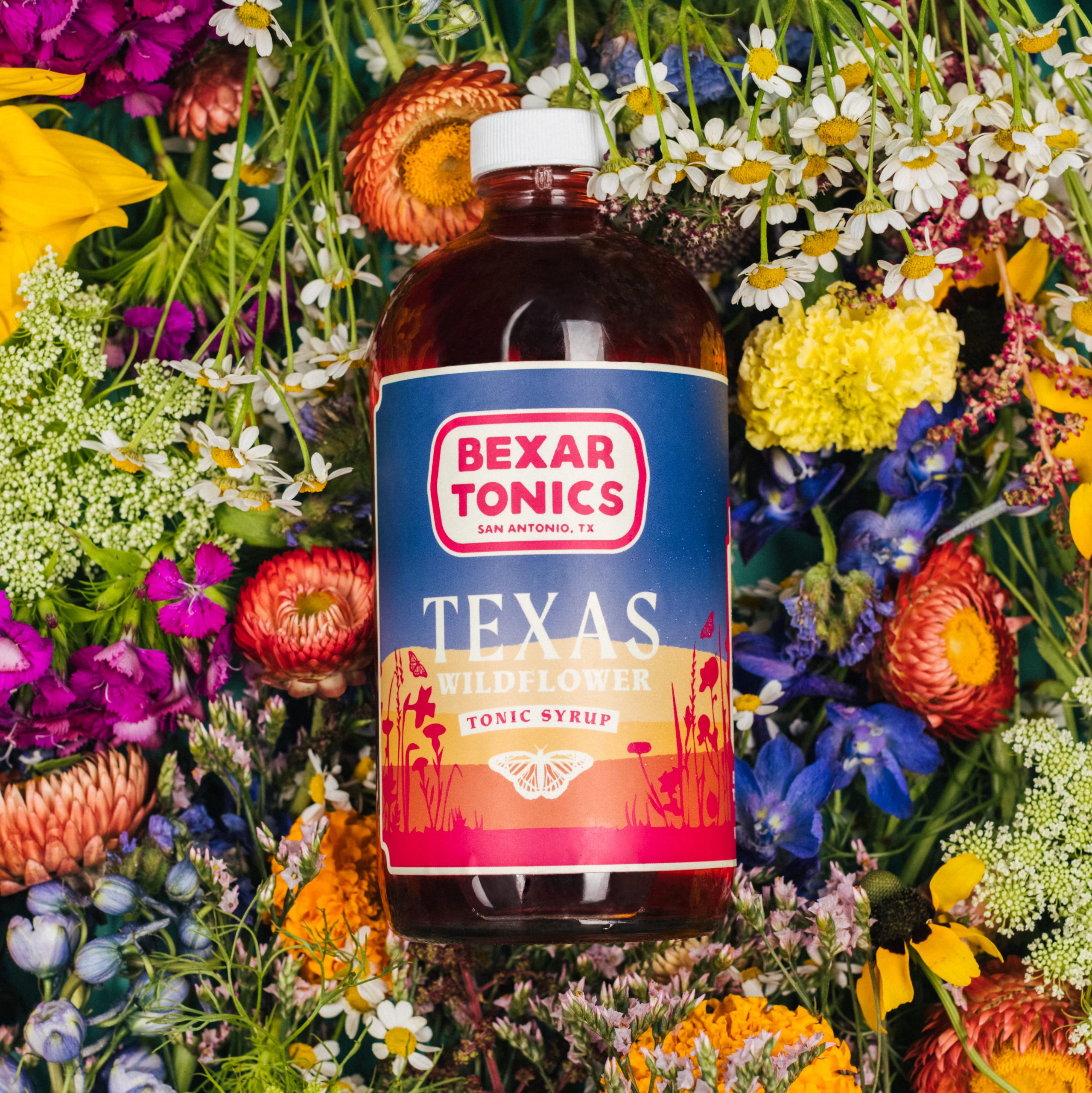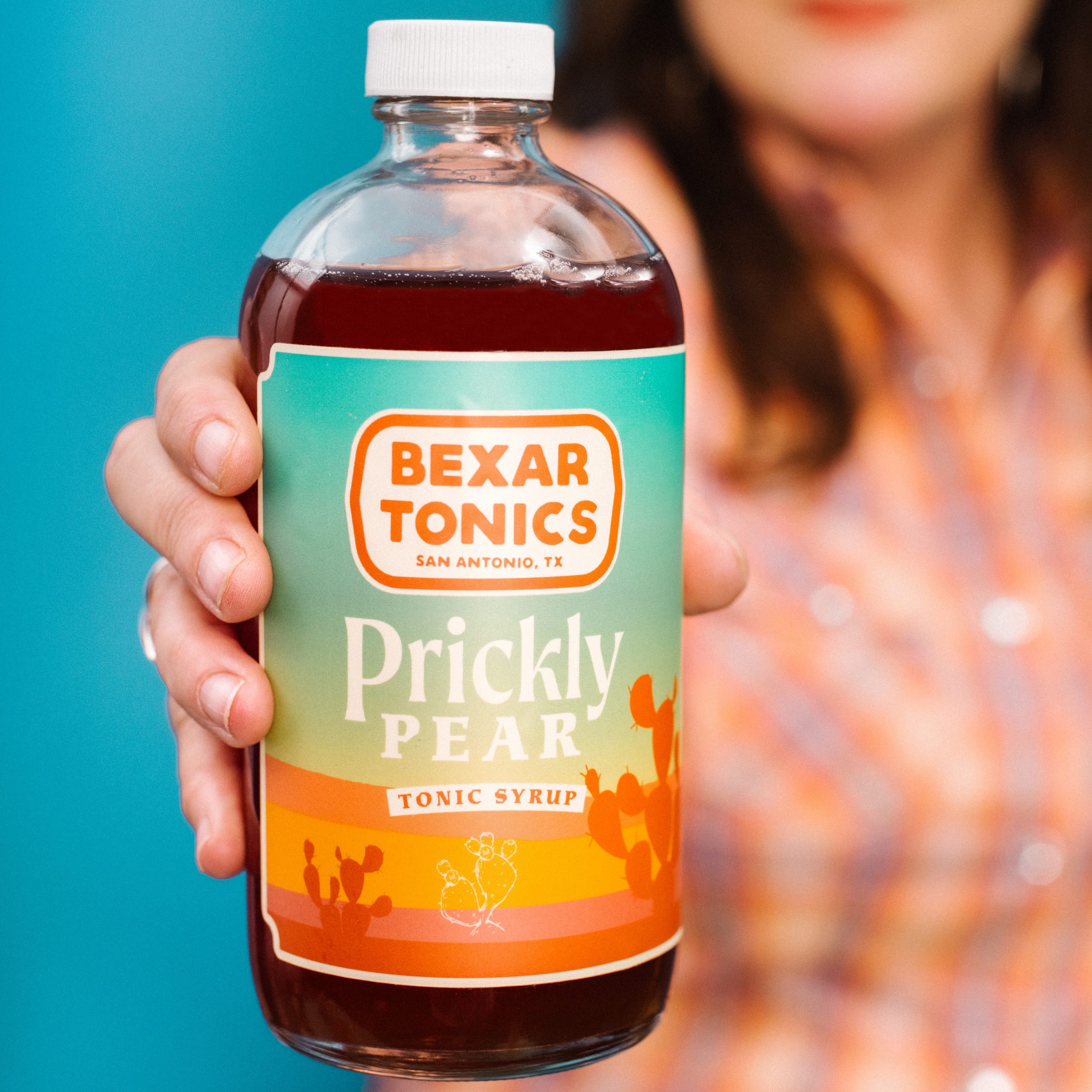 ---
---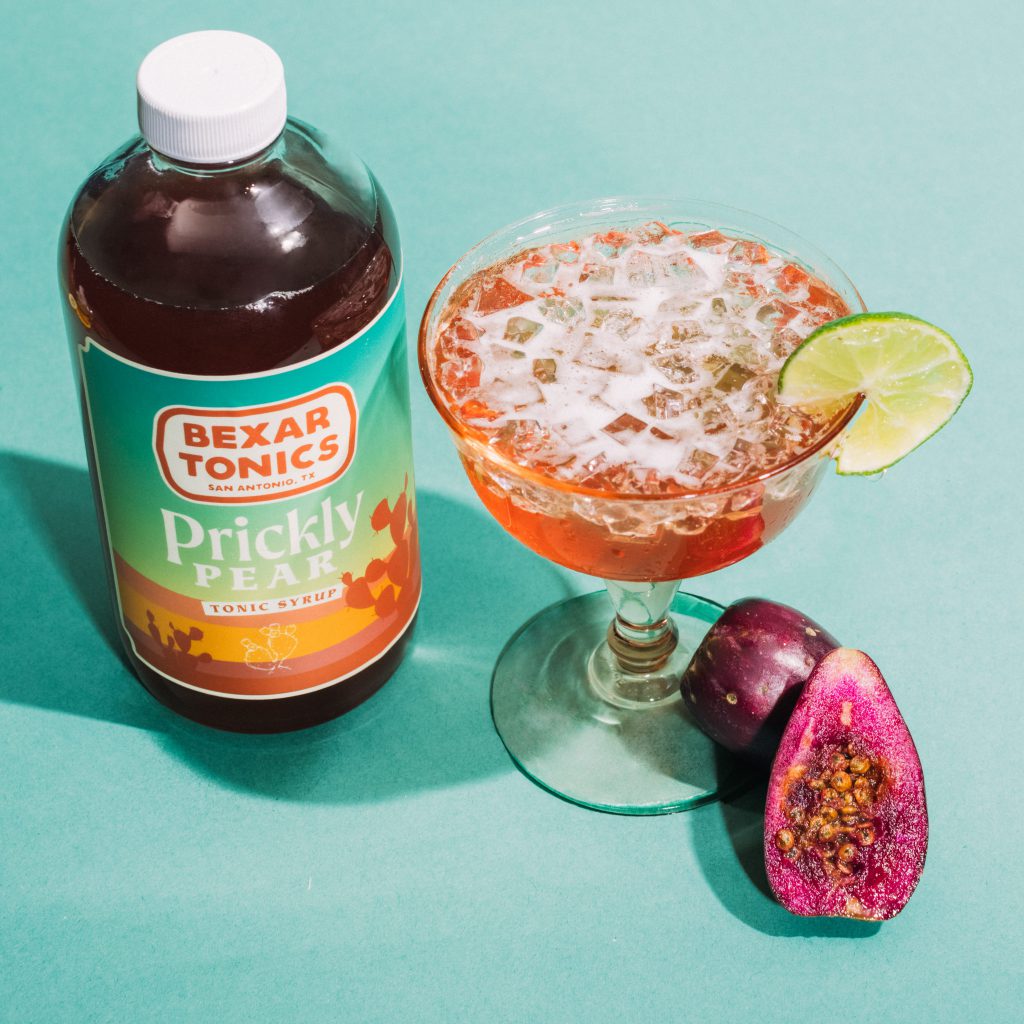 Prickly Pear
In the hot, dry summers of South Texas, plump burgundy fruits called tunas grow abundantly on sticky groves of wild prickly pear cactus found along old farm roads and cattle ranches. This tonic syrup pairs the sweet ripe flavors and colors of tunas with our botanical blend of spices and herbs. Enjoy with your favorite spirit, add a splash of sparkling water and slow down. Like you're enjoying a South Texas sunset from the comfort of your porch rocking chair.
---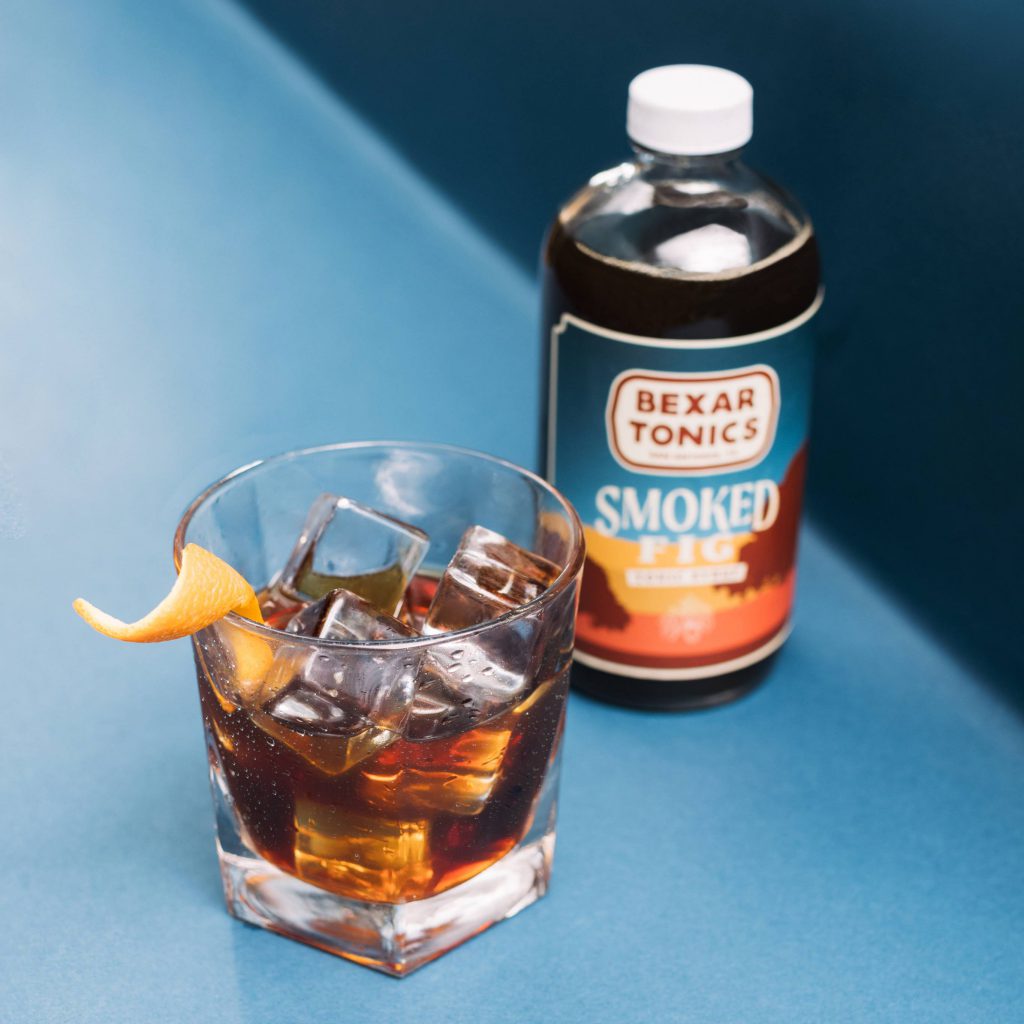 Smoked Fig
The last harvest of backyard figs for the year means cooler days to come. Fall and winter evenings in South Texas bring the sounds of crackling campfires and pecans falling on metal roofs. This tonic syrup is deep in flavor– with wood smoked figs, winter spices and brown sugar. Pair this with your favorite bourbon or rye and cozy up around your backyard campfire.
---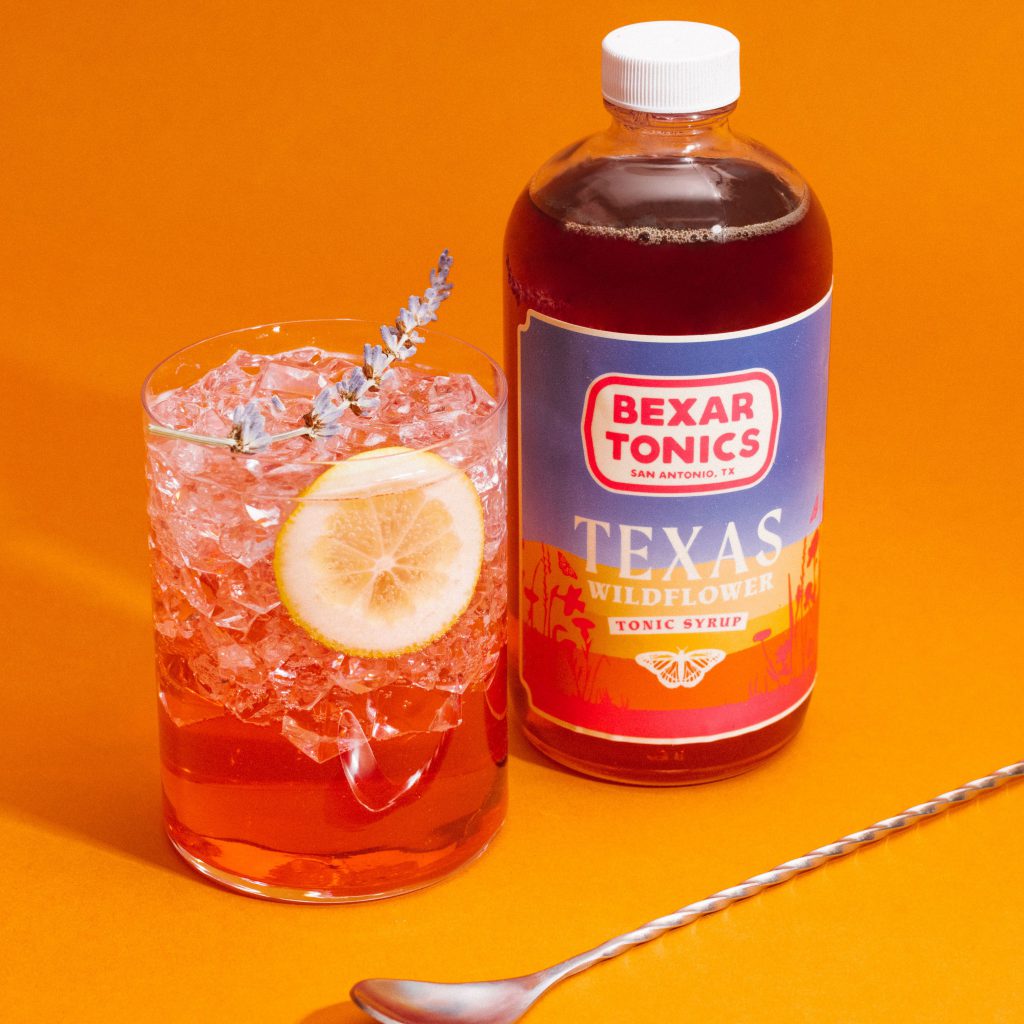 Texas Wildflower
Every spring, friends and families grab their cameras and travel scenic routes to snap the perfect portrait among Texas wildflowers. Rolling fields of blues, poppy reds, and golds line Texas highways, turning rolling hills into a pastoral landscape. This tonic syrup is a nod to a South Texas spring, with floral notes of lavender and verbena that would please the pickiest pollinator. Pair it with your favorite spirit, add a splash of sparkling water, and reminisce under the big Texas sky.
---
---
Partners
---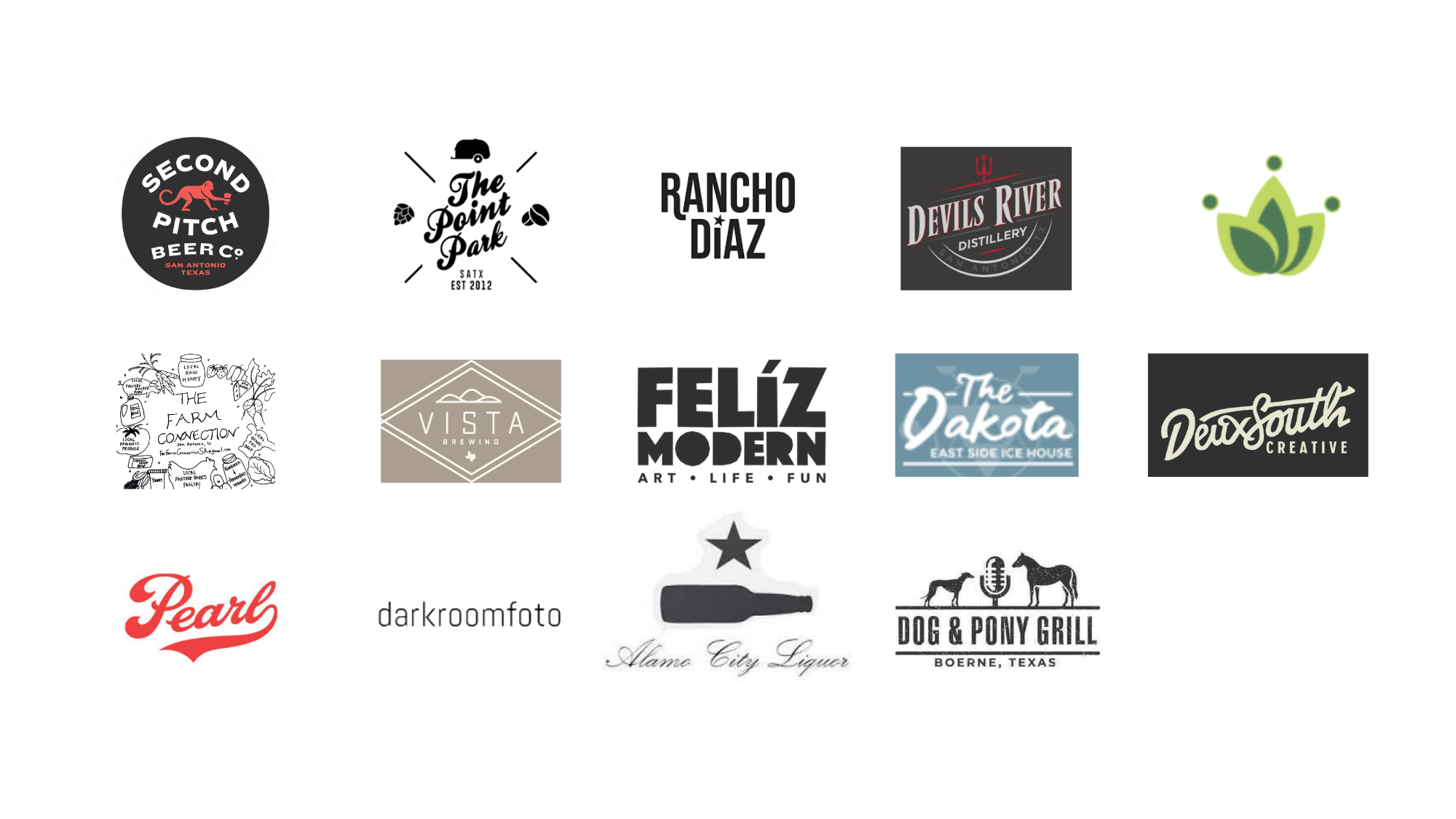 ---
Seen In
---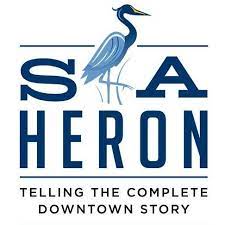 ---
Follow Us
---
bexartonics@gmail.com